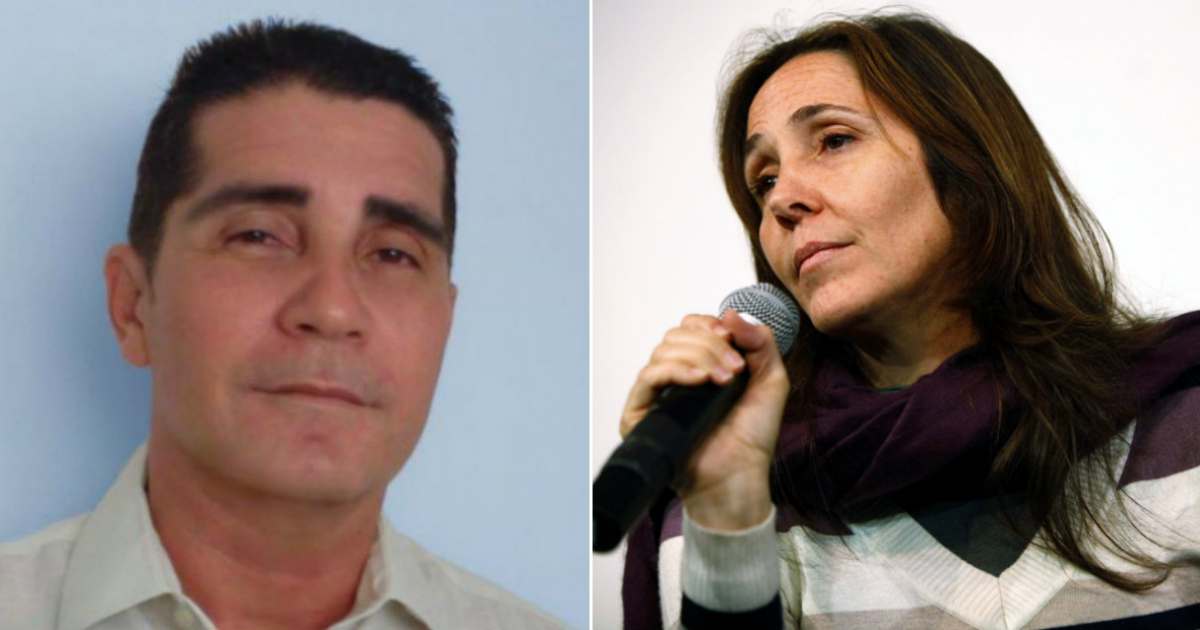 The Cuban actor Erdwin Fernandez gave new signs of his love for freedom of expression, this time in response to a text written by photographer Kwenson Joa, who accused him of being "hypocritical" and other beauties, publication that Mariela Castro answered on her social networks.
Fernández did not hesitate to make more details in a text that appears as a comment in the publication of Raúl Castro's daughter.
"I do not live between Miami and Havana. I live in Havana. I do not respond to mafias or groups. I say what I think here in Cuba ", began with clarification.
"I know many who wore sweaters, caps and much more, and now I'm in Miami speaking out against what they swore faith, I can sing hypocrisy to those (and there are many). Not me, not the one who really says what he thinks, "said the actor, who took the opportunity to say "The enemies are the others, the close ones, not us, the sincere and distant ones."
Regarding the lack of praise of Cuban doctors in interviews, he states that they simply never asked him about this issue. "For my Cuban doctors and those in the world, my respect, they should really be at the top of the pyramid, I always said," he says.
"I went to New York to collect my award for best Latin film actor ACE, from a Cuban actor (extraordinary pride)," he said of his trip to the United States, adding that he went to Miami on the road because "it seemed to him"; in spite of which "Here I am, in Cuba, still working for my Cuban audience. "
"Mr Kwenson, I would rather be honest and criticized than the damn fool and be quietly despised by your own people. Honestly, when you want to talk about me, find out first ", he concluded with direct reference to the original author of the publication replicated by Mariela.
He then referred directly to Mariela Castro, to whom he reminded that "like any ordinary Cuban citizen, he has the right to share that publication," just as he has the right to give his opinion.
"What I stand for is called freedom of speech. He gives an opinion, maybe I don't agree, but it's his right and I can't forbid it. "He commented ironically and recommended that they read other of his publications given the interest they arouse. "Of course, without rudeness or crime," he said.
"Please, do not attack or offend, I answer only sincerely. As I have been taught. And I will continue to do so. If someone does not agree with me, I love the" arguments ", with the logic and motives in front. Oh, and I'm not going to block anyone !!! ", the artist concluded.
The original text, shared by the director of the National Center for Sex Education (Cenesex) on his social networks, accuses the actor of being a hypocrite who attacks the Cuban government and does not do the same when traveling to the United States.
Here he criticizes the "lack of freedom", but there I do not dare to wear a hat with the image of Che, or a sweater that says "Down the block", much less to recognize the work of our doctors in an interview. So what freedom am I talking about? Put your sweater there to believe them, otherwise we will have to sing like Green Cakes: Hipocresíaaaaa ", said the author of the text with which Mariela Castro agreed.
Erdwin Fernández Collado – the son of actors Nilda Collado and Erdwin Fernández, the last creator of the Trompoloco clown character – lives on the island and is usually very active on social networks.
In mid-September, he said on Facebook that "telling your mind and criticizing what is wrong is not a crime." Then he said that this "does not make you an enemy," that what actually makes you an enemy is "to be silent in the face of wrongdoing."
Erdwin Fernández, too came out in defense of Susana Pérez, after being criticized on social media and the official Cuban press for giving her voice to a promotional video for the Trump campaign in the United States.
He also supported the announcer of the Cuban Radio and Television Institute, Yunior Morales, after the communicator sent a strong message to the government about the controversy generated by decoys and decrepit chicks.
Erdwin Fernández's most recent publications include his outrage at the current Cuban government's view that all those who disagree on the island are paid by the US.
"It is absurd to think that almost 12 million people have to think the same way. Putting any Cuban who thinks differently on that plane respects him. The difference of opinion is progress, development, humanity ", he concluded.