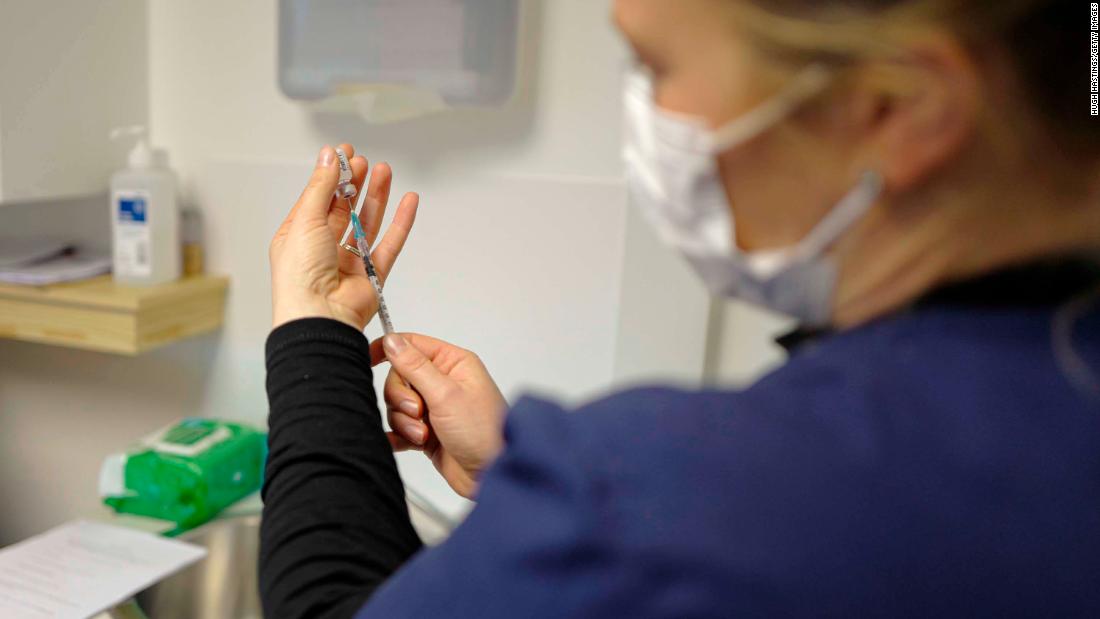 Some groups have suggested that coronavirus vaccines were made using cells from aborted fetuses. The cells are actually designed and grown in laboratories from tissues purchased many decades ago and are not made directly from aborted fetuses.
The Vatican Congregation for the Doctrine of the Faith said in a note approved Monday by Pope Francis that receiving the shooting was morally permissible.
"It is morally acceptable to receive Covid-19 vaccines that have used cell lines from aborted fetuses in their research and production process," the note said.
The statement was issued and signed by the head of the congregation in response to several requests for guidance on vaccine use.
There has been some disagreement among the clergy regarding the ethics of administering a Covid-19 vaccine, as it used tissue recovered from two abortions that took place in the last century.
The link to abortion, which has led a number of bishops to express opposition to the vaccine, has now been rejected by the Vatican and the US Conference of Catholic Bishops. The American Conference of Catholic Bishops has already issued a statement earlier this month stating that the use of Covid-19 vaccines is morally justified.
"Given the urgency of this crisis, the lack of available alternative vaccines and the fact that the link between an abortion that took place decades ago and the receipt of a vaccine produced today is removed, inoculation with the new COVID-19 vaccines under these conditions can be morally justified ".
The statement added that the receipt of vaccines did not indicate cooperation with abortion and that approval should not be considered in any way.
"The lawful use of such vaccines does not and should not imply in any way that there is moral support for the use of cell lines from aborted fetuses."
The Vatican's statement aims to address moral issues surrounding the vaccine and does not seek to judge safety or efficacy.
The statement also called on governments, pharmaceutical companies and international organizations to pay more attention to the equitable distribution of the vaccine to poorer countries.
"There is also a moral imperative for the pharmaceutical industry, governments and international organizations to ensure that vaccines, which are effective and medically safe as well as ethically acceptable, are accessible to even the poorest. countries in a way that is not expensive for them, "he said.