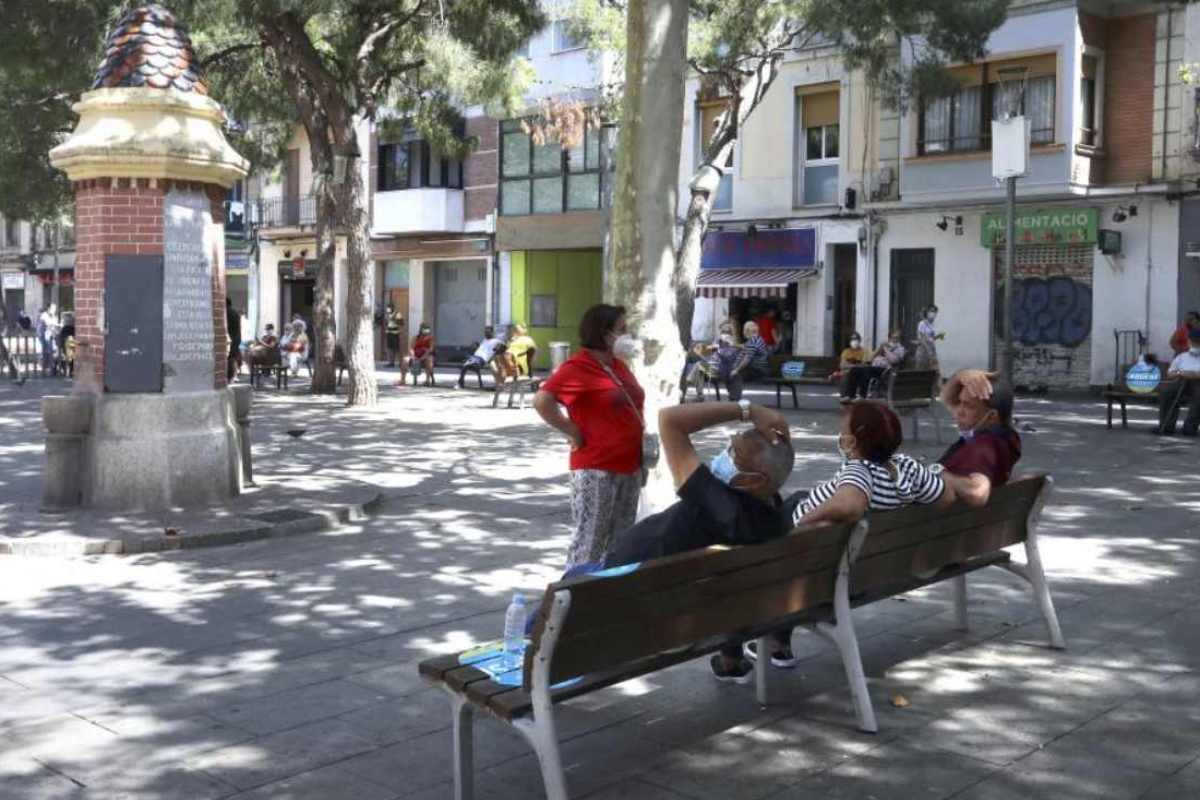 The closure has decided to stop the spread of covid-19 starting March 13 (the first wave), especially affecting people with cognitive impairment, according to a study published in the journal Frontiers in neurology of doctors from the Neurology Service of the Hospital del Mar and researchers from the Neurofunctionality and Language Research Group within the Institute for Medical Research Hospital de Mar (IMIM-Hospital de Mar). In their findings, 6 out of 10 patients analyzed those who had experienced a worsening of their situation before the pandemic, according to their caregivers.
Work followed by 60 patients from the neurology department, with a mean age of 75 years, and their caregivers. Through a telephone survey, the functional and neuropsychiatric changes suffered by patients were measured, as well as the burden on caregivers due to the restrictions caused by the pandemic. Their adaptation to closure and security measures, possible changes of place of residence, medical care received, falls, interruption of cognitive stimulation programs or loss of daily routines were analyzed.
25 patients (42%) were diagnosed with Alzheimer's disease in dementia and 15 (25%) with mild cognitive impairment. The rest suffered from various types of dementia. Only 6 were infected with the SARS-CoV-2 coronavirus.
The results, according to Aida Fernández-Lebrero, an associate physician at the Neurology Service, an IMIM researcher and the second signatory of the study, underline that "although there may be cognitive impairment, neuropsychiatric symptoms have clearly worsened. In our study, we found reasons to believe this Closure has significantly worsened this area globally, but even more so in areas such as depression, anxiety, agitation and loss of appetite.".
Caregivers are also affected
According to caregivers, in 60% of cases, patients saw their cognitive decline worsen.. 7 out of 10 patients abandoned their daily activities. 43% have stopped going to social gatherings, such as day centers, and 28% have stopped receiving cognitive stimulation in specialized centers since they closed. Further, 42% stopped doing physical activity, when before closing they went to the gym or went for a walk. 2 out of 10 stopped buying and 31% stopped visiting relatives, as they did before the restrictions.
During closing, 15% of patients suffered episodes of delirium and 13% an increase in the number of falls (In 62% of cases in people with moderate dementia, probably due to closer caregiver control in cases of more advanced dementia or poor mobility).
"The fact that our patients developed more affective than psychotic symptoms during closure, it reflects the situation of loneliness they had to face. The loss of resources, social meetings and institutional follow-up should make them feel abandoned ", explains Ainara Barguilla, resident doctor of the Neurology Service of the Hospital del Mar and co-author of the study.
Caregivers perceived an increase in workload and stress in 41% of cases, regardless of the patient's level of dementia. 7 of them (11% of the total) indicated exhaustion, especially in carers of patients with advanced levels of dementia.
Regarding medical care, 16% of families said they had problems accessing it. 2 out of 3 received telephone assistance and in 21% of cases there were changes in psychopharmacological treatment during detention.
Patients with neurodegenerative diseases are particularly vulnerable to infections and changes in their routine. In fact, social isolation is linked to a worse prognosis ", underlines Albert Puig-Pijoan, associate doctor of the Neurology Service, researcher at IMIM and one of the main co-authors of the paper.
The results of the study show that "we need to reach patients and their caregivers and develop appropriate strategies to strengthen and adapt healthcare and social support that I receive ", remarks Dr. Puig-Pijoan.