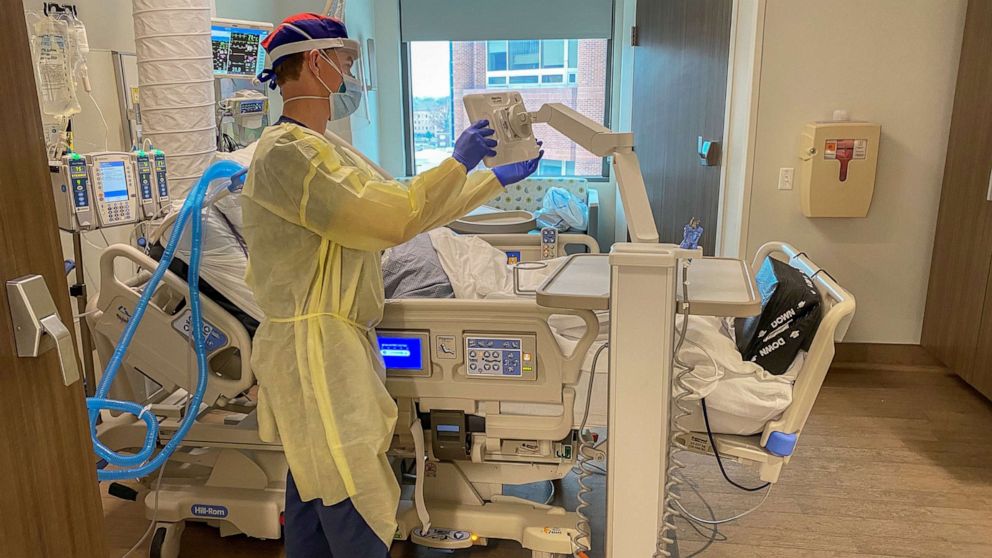 Gov. Bill Lee says the increase came from Thanksgiving meetings.
Tennessee Gov. Bill Lee received a serious message to his electorate on Sunday: Avoid holiday gatherings and travel.
The state has become a "zero point" in the latest wave of coronavirus cases across the country, he said.
Tennessee has registered 65,382 new cases of COVID-19 in the past seven days and leads the country in 100,000 cases, according to Centers for Disease Control and Prevention. Lee, who is in quarantine after his wife tested positive for the virus over the weekend, said the increase in cases and hospitalizations was caused by Thanksgiving rallies.
"Tennessee is the zero point for an increase in the disease," Lee told a news conference.
The state has 13,745 coronavirus hospitalizations, 6,071 deaths and more than 519,000 confirmed cases since Dec. 20, according to the Tennessee Department of Health.
From December 1 to December 20, the seven-day average of new daily cases increased from 4,703 to 9,025, and the seven-day average of new daily deaths increased from 37 to 86, according to health data.
Lee warned that the next two weeks will be crucial for the state, and while the launch of the first two COVID-19 vaccines will help stop the rise in cases, residents still need to heed health warnings to ensure that health systems the state are not I pushed her one step.
"Tennessee can't stand similar growth after Christmas or New Year," he said.
Lee has signed an executive order limiting indoor public meetings to 10 people. Participation in indoor sports events has been reduced as well. However, the governor did not issue a state-wide mask warrant. Instead, he encouraged constituents to wear face-to-face coverage on their own.
"The government can't do this alone," Lee said. "We are in a cold and cruel phase of this pandemic. It will get worse before it gets better. I know you're tired, but we need to double down. "