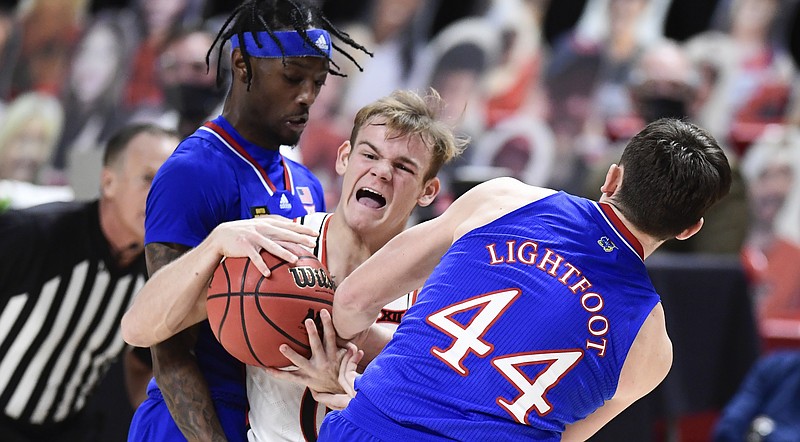 Associated Press
If the opening of the Big 12 on Thursday night was a clue, race this year to make the league titles as interesting as ever.
The Big 12 opening between the No. 5 in Kansas and the No. 14 in Texas Tech reached the final possession, Jalen Wilson, the Kansas redhead freshman, came with a game block on a jumper from Terrence Shannon Jr.
It was enough for the Jayhawks to cling to a 58-57 victory over the Red Raiders at the United Supermarket Arena on Thursday.
Kansas junior Ochai Agbaji managed to have the match with 13 seconds left to a beautiful discovery by Marcus Garrett. The sequence came in an out-of-timeout set by KU head coach Bill Self after Texas Tech took a 1-point lead with 34 seconds left in the game.
Agbaji led KU with 23 points on 8-of-11 shots from the ground, including a 4-for-7 long-range effort. Garrett added 10 points to join him in double figures. Wilson, who struggled and finished with just 7 points, made the game in the end.
Kansas has won 30-year conference openers dating back to the 1991-92 season and 18 of those victories have come their way.