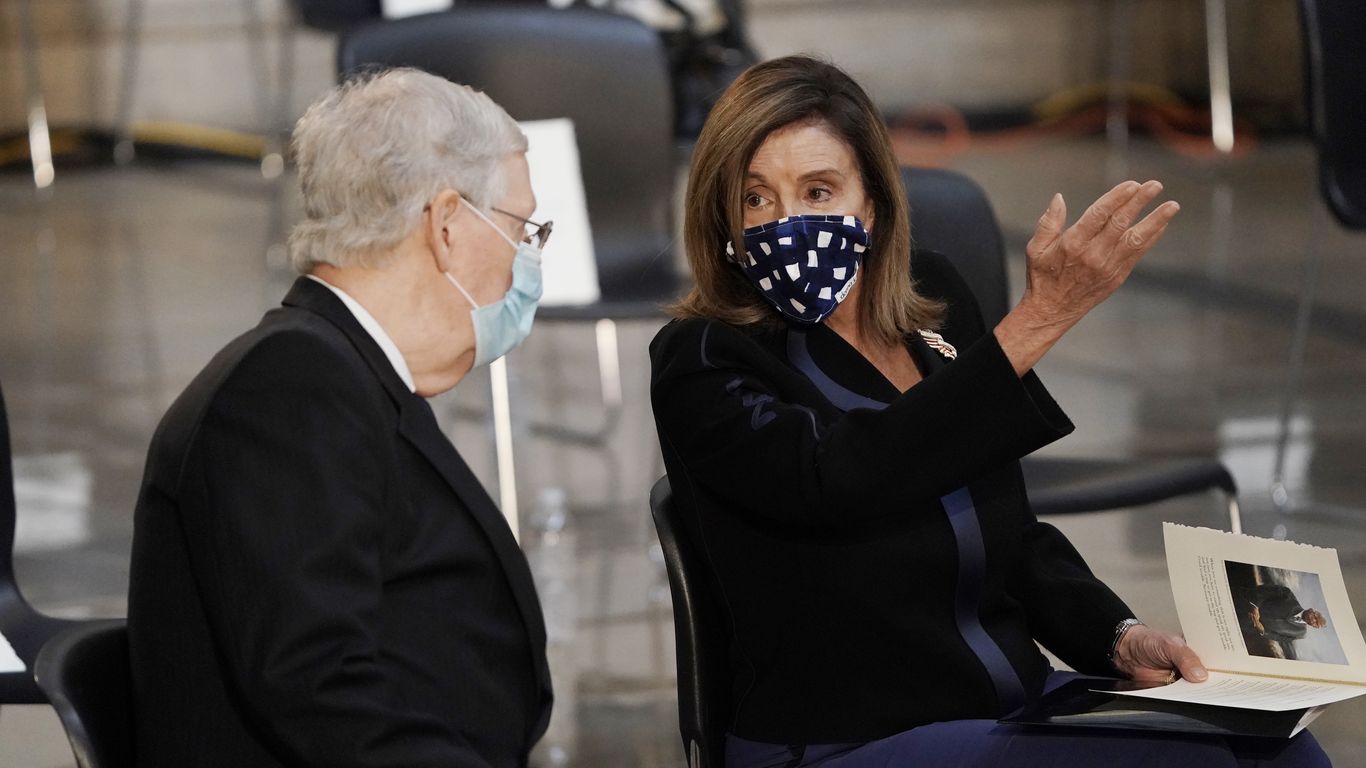 House Speaker Nancy Pelosi (D-Calif.) And Senate Majority Leader Mitch McConnell (R-Ky.) Both received their first doses of the Pfizer-BioNTech coronavirus vaccine from Congress' treating physician on Friday.
Why it matters: The two leaders – Pelosi at age 80 and McConnell at age 78 – are both at risk of serious infections from the coronavirus.
They are among the top government officials to have received the vaccine, and they join Vice President Mike Pence, who publicly received the vaccine earlier on Friday.
Members of Congress, many of whom are elderly and in risk categories, are among the first in the US to qualify to receive the vaccine.
The big picture: McConnell and Pelosi are in the process of negotiating the next coronavirus relief package, which is expected to reach about $ 900 billion and could be finalized by the end of the day.