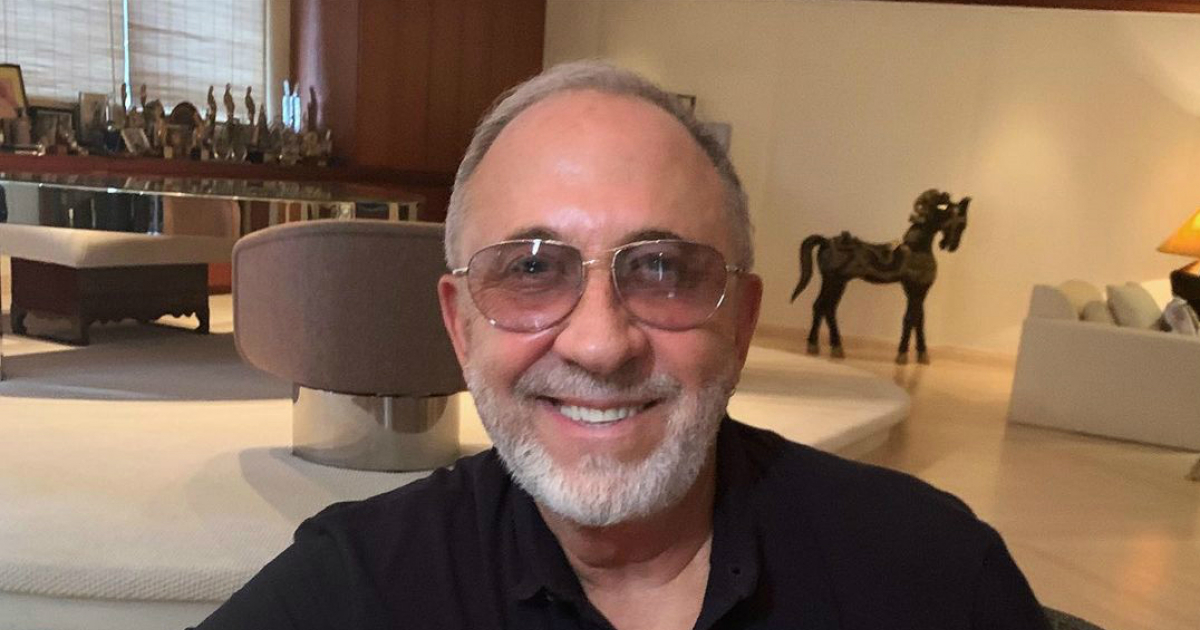 | 18/12/2020 – 07:53 (GMT-4)
The Cuban guy Emilio Stephen, one of the most important music entrepreneurs of the last decades, shared with all his followers on social networks an important memory that is part of his life on the island.
The musician and producer dusted off an old black-and-white photograph that is none other than the last one taken in Cuba before leaving their own behind and leaving in search of a better future.
Instantly, Emilio Estefan appears as a young man holding an accordion with his hands and right behind him we can see his mother looking at him with a happy face sitting in an armchair.
The famous artist He uploaded the image to his Instagram profile and wrote a few words with her reflecting on those moments and how hard it was for him to be away from his mother a few years after he left the island. However, the music tycoon confessed that "it will not change anything he has experienced," as they taught him and helped him become who he is today.
"This is the last photo I took before I left Cuba. After this photo I haven't seen my mother for many years and I had very difficult times. But because of those moments I am here today and I would not change nothing from what I experienced, because I learned from good and bad. Grateful for life for everything and especially for a wonderful family ", he commented with the publication.
Emilio Estefan left Cuba at a very young age accompanied by his father. First, they both lived for a time in Spain, until 1968 they moved to Miami, where the artist took root and began to build the fruitful career he enjoys today from scratch.
His early years in the United States were difficult. To eat, he earned his living by committing commissions for his neighbors, played the accordion in bars and restaurants, and performed various services that allowed him to pay for his livelihood.
After trying his luck in various events and companies, one of them Bacardi, Emilio Estefan realized that his real passion was music, so he decided to focus on it. He first formed a group called the Miami Latin Boys, which enjoyed some success at local parties and events.
At that moment he met the singer Gloria, at that time with the surname Fajardo, and proposed to join her band. After accepting, the group was renamed Miami Sound Machine in 1977, becoming one of the most important Latin music groups of the time.
Around 1976, the love that had appeared between Gloria and Emilio Estefan was already known to many. They both passed next to the altar on September 2, 1978, when the singer was 21 years old. The result of their relationship was their two children, Nayib and Emily, who inherited her parents' talents.
In addition to being sentimentally successful, Estefans have become one of the most powerful and famous Latino couples in the music industry.
While Gloria triumphed as a singer, Emilio also focused on musical arrangement and production, becoming behind the hits of famous artists such as Shakira, Natalia Jiménez, Thalía, Ricky Martin or Carlos Vives, among many others.
You can watch CiberCuba Entertainment on Facebook, Instagram or Youtube.