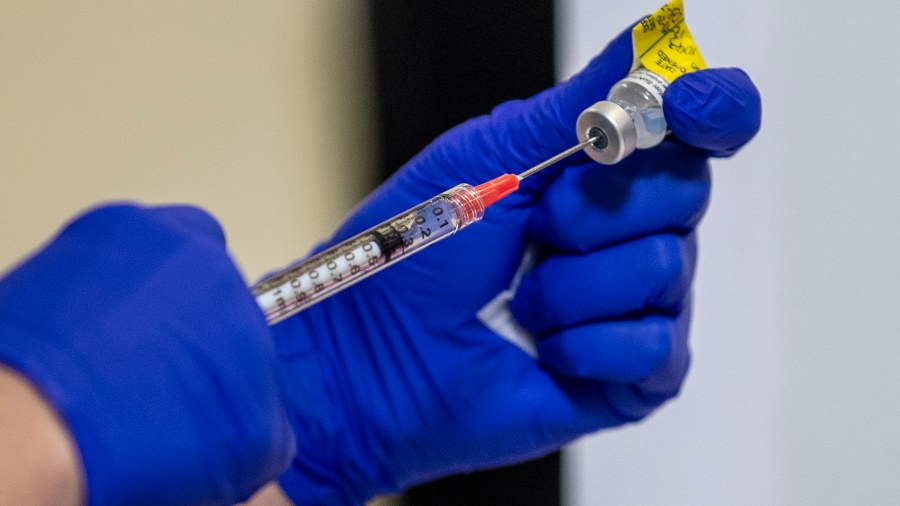 For their part, senior US health officials said they were closely monitoring the new variant of the virus, which was spreading in the UK, but had not yet planned to suspend travel to that nation, as several European countries had done. .
COVID-19 vaccines are effective against the mutant strain detected in the UK, European experts were quoted as saying by the German health minister on Sunday.
"For all we know so far and after discussions between experts from European authorities, the new variant of the virus" has no impact on vaccines "which remain" just as effective, "he said. Minister Jens Spahn on the public television station ZDF.
"It would be very good news," added the minister, whose country currently holds the rotating EU presidency.
Experts from the European Union, together with representatives of the German health surveillance authority (RKI), discussed the issue on Sunday, a source from the German Ministry of Health told AFP.
The mutation of the virus was observed mainly in the United Kingdom and caused many European countries to suspend flights from that country.
READ ALSO: What is known about the new variant of COVID-19 detected in Great Britain?
This variant of coronavirus is potentially considered 70% more contagious than the previous one.
On Monday, the European Medicines Agency is due to meet to approve, in principle, the first vaccine to be used in the EU, the one developed by Pfizer-BioNTech laboratories, already used in several countries, including the United States and the United Kingdom.
The United States is closely monitoring the new spread of coronavirus in the United Kingdom
The United States is "very careful" about the spread of the virus in the United Kingdom, senior health officials said on Sunday, while noting that the ban on traveling to that country was not on the table at the moment.
Moncef Slaoui, chief adviser to the government's "Warp Speed" logistics operation for the purchase and distribution of COVID-19 vaccines, told CNN that "it is not yet known" whether this variant of the virus is present in the country.
"We are looking very closely at this," along with the National Institutes of Health and the Centers for Disease Control and Prevention, he said.
At this time, he said, no strain of the virus appears to be resistant to available vaccines.
"This special variant in the UK, I think, is very unlikely to have escaped the vaccine's immunity," Slaoui said.
"I don't think there's any reason to be alarmed right now," agreed Admiral Brett Giroir, the official who oversees coronavirus testing in the United States, to ABC's question.
He also estimated that for the time being it is not necessary to suspend flights from the United Kingdom, as several European countries have done.
El Salvador has also joined the list of nations banning flights from the United Kingdom and South Africa due to the emergence of the new COVID-19 strain, President Nayib Bukele said on his Twitter account.
YOU MAY BE INTERESTED: Chilean experts warn of new "very rare strain" in COVID-19