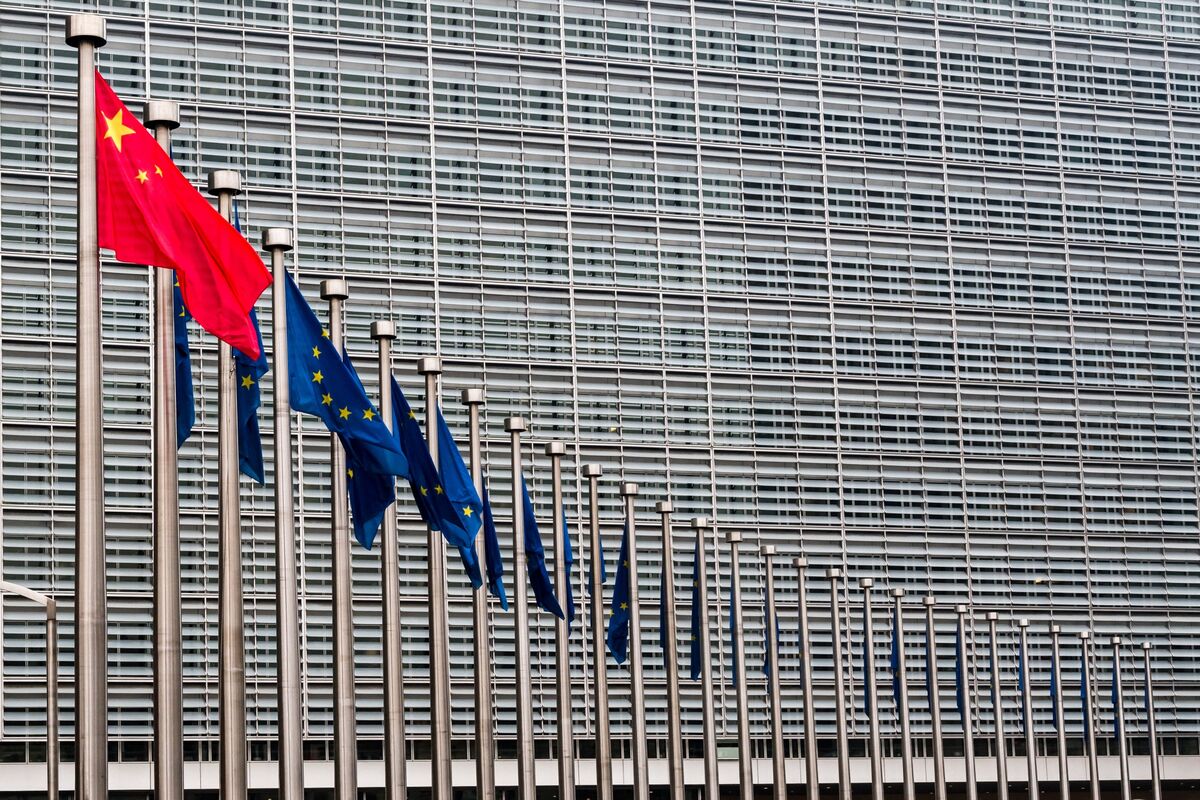 China said talks with the European Union on a bilateral investment agreement are in the final stages, citing progress between negotiators as they promote an agreement before the end of the year.
"Now the negotiations are in the final stages," Chinese Foreign Ministry spokesman Wang Wenbin said on Friday. "I think as long as both sides can take care of each other's concerns and go by reciprocally, we will be able to achieve the goals set by our leaders. "
Earlier, the South China Morning Post reported that the two sides reached an agreement "in principle" after receiving the support of German Chancellor Angela Merkel and French President Emmanuel Macron. Germany said the agreement would be discussed on Friday between the 27 representatives of the EU bloc, the report added.
The agreement – known as Comprehensive investment agreement – has the potential to reshape China-EU economic ties, even if political divisions remain. Bilateral trade exceeded $ 650 billion last year, and the new agreement aims to build on that.
On Thursday, Chinese Ministry of Commerce spokesman Gao Feng said in a regular briefing that the two sides held consultations focused on the remaining issues and made "significant progress." "Both teams will continue to work hard to achieve the negotiation goals set by the leaders of both sides," he said.
The agreement would be the second significant bilateral economic agreement between the EU and China this year after they were concluded on geographical indications in July 2020, according to Joerg Wuttke, President of the European Union Chamber of Commerce in China.
"CAI should increase the access of European companies to the fastest growing market in the world and provide them with a framework that allows them to compete on a level playing field, while protecting Chinese companies in the largest market – the EU" , Wuttke said earlier this week.
While the agreement is a diplomatic victory for both sides, it will be especially welcomed by Beijing, as it offers a chance to rekindle ties with the EU, which have become increasingly cold in recent years.
Brussels has become more vocal criticism of China on a range of issues, from alleged human rights violations in the predominantly Muslim Muslim region of Xinjiang to the growing militarization of the South China Sea. The EU has also expressed concern about a new national security law in Hong Kong that has reduced freedoms in the former British territory.
Reaching an agreement was not easy. The discussions that began in 2013 were on the provisions for opening up the Chinese market and eliminating what the EU saw as discriminatory practices.
The EU also sought commitments from China on sustainable development issues, including labor issues – an area that had become a major obstacle to concluding the agreement.
– With the assistance of Colum Murphy, Lin Zhu, Jing Li and James Mayger