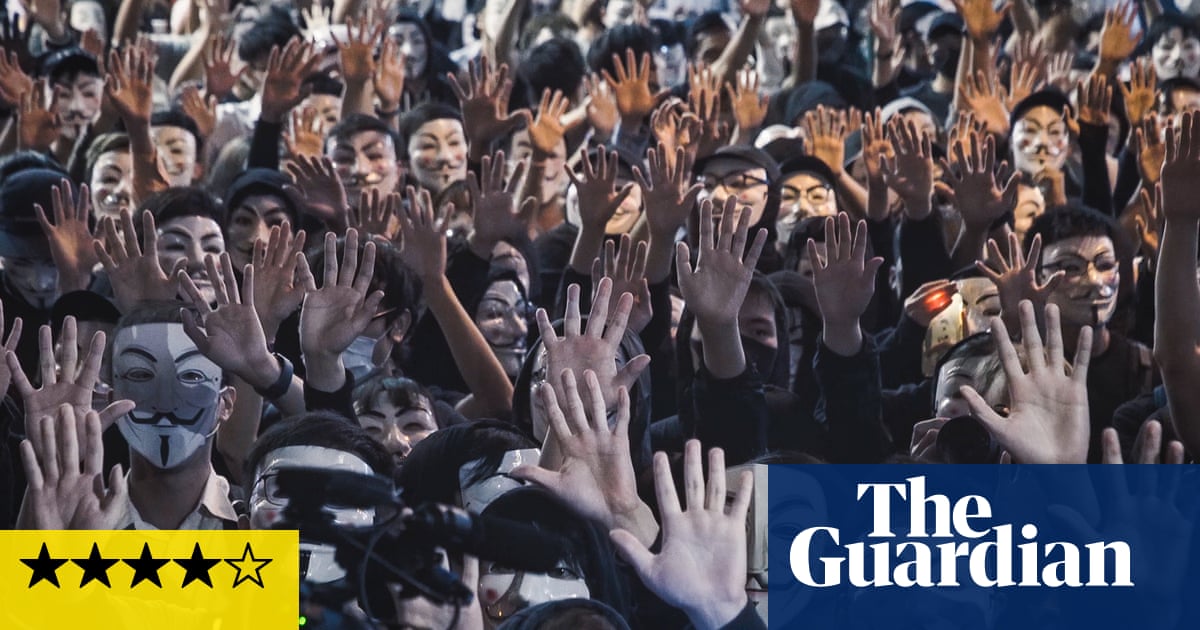 Tartist Ai Weiwei is developing as a fierce documentary filmmaker, with two other feature-length credits this year: Vivos, about the abduction of protesting students in Mexico and Coronation, about the spread of Covid-19 in and from Wuhan. But here's his amazing dynamic and visually stunning beetle. Among other things, it's a spectacular action film that begins with a blow that made me gasp: a Hong Kong protester on a rooftop is cornered by police and, in an attempt to escape, tries to descend the unstable scaffolding of in front of the building, with other protesters on the street shouting the alarm. The result is a heart attack.
The beetle is about the passionate pro-democracy movement in Hong Kong, which was triggered by the introduction of the draft law amending fugitive criminals by the pro-Chinese government in Hong Kong in 2019, exposing protesters to extradition to mainland China and effectively destroying that minimum. 50 years of independence and judicial autonomy promised by the people of Hong Kong at the 1997 surrender. "Cockroaches" are the way protesters feel they are seen by Chinese authorities: their proud sense of democratic independence is seen as irrelevant irrelevant by an increasingly belligerent national government – and the same goes for any human rights. A banner announces that they are on the same path as Tibet and the Uighurs, and the whole of Hong Kong will be a monument to the scorched earth of Beijing's new obsession with alpha-dog nationalism.
Ai has an extraordinarily bold team of camera operators filming 4K digital videos, right in the middle of disgusting street violence and gliding over them with drones. (This use of drone photography, which becomes a cliché in any kind of film and television production, is perfectly justified, with stunning aerial photography that gives you an understanding of the scope of the protests and the dramatic and tragic dimension of the tyranny imposed.) Scenes The stunning repression of violent repression shows you something that nightly TV news doesn't show much – and maybe not at all now, when Covid stifled our attention: the Hong Kong protests are the most important mass protest in Paris since 1968 or maybe Paris 1832.
Protesters have been galvanized by the heavy and terrible imposition of inhuman brutal power, and protesters are often non-political types, who have been deprived of what we probably take for granted: their freedom. He must wear black clothes and masks (sometimes gas masks) to avoid identifying or inhaling tear gas and looks strange as an army opposed to the police, which is also banning anonymity. A few photos show the bizarre label attached to the officers' heads: "LESSHAL LESSHAL." Will they get tired, at some point, soon, the fatigue of their approach on stage and will burst with other kids marked with "MORE LETHAL"?
The Beetle is as good as Human Flow, Ai Weiwei's excellent 2017 film about migrants and is something to set with Cheryl Haines and Gina Lebrecht's 2019 documentary Ai Weiwei: Yours Truly, about the installation he directed. from a distance in the Alcatraz prison building, while under house arrest in Beijing. The beetle has the same spectacular visual sense and the same fierce commitment.