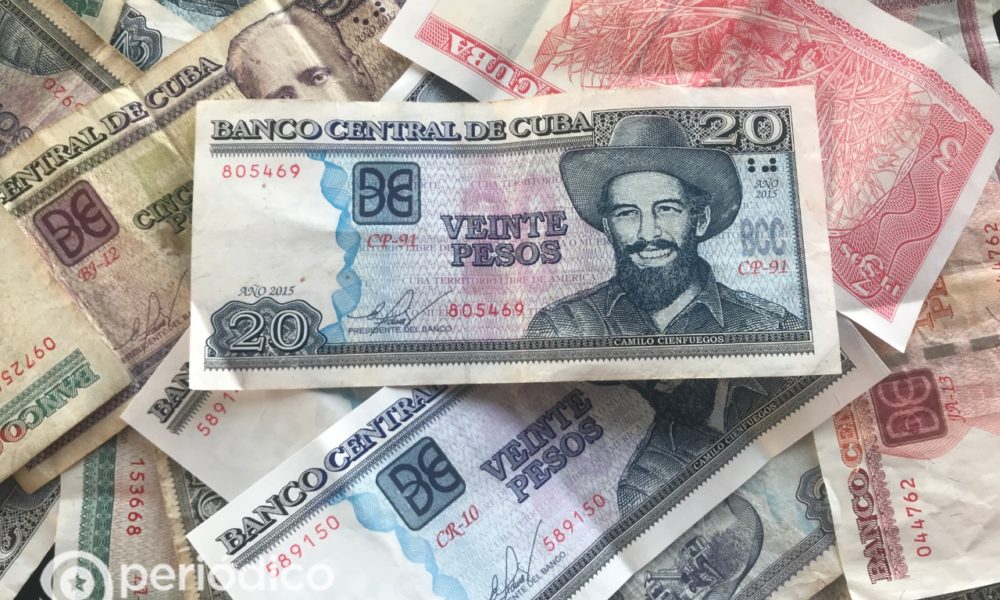 Cuba News
Cuban government chooses January 1 as "monetary order" date
The Banco Central de Cuba (BCC) published on Monday, December 21, important official information about the monetary operations that will govern the island after January 1, 2021, the date chosen by the Cuban government for the start of the "monetary order".
According to the BCC communication, when customers who have "accounts in Cuban convertible pesos CUC (savings on demand, fixed term and certificates of deposit)" want to withdraw money, they will do so in Cuban pesos (CUP). The new policy will enter into force on January 1, 2021.
📌Accounts in CUC (savings on request, fixed term and certificates of deposit), from 1. January 2021 all cash withdrawals will be made in CUP.#CubaViva #BancariosCubanos@DiazCanelB @marta_wilson @mayobrebcc @AlinoKaterine @BerraCires @joaquinsglez

– Central Bank of Cuba (@BancoCentralCub) December 21, 2020
The actions of the BCC are covered by Resolution 177/2020, which was published in the Official Gazette on 10 December, according to which "accounts in convertible pesos of savings in sight, time deposits and certificates of deposits of persons These are kept in that currency for a period of up to one hundred and eighty (180) days, during which time their holders may decide whether to convert their balance, in whole or in part, into Cuban pesos at the rate of twenty-four (24) Cuban pesos. for one (1) convertible peso, in US dollars or euros ".
But if the account holder wants the CUC balance to be converted into dollars or euros, he can do it without any problems. The disadvantage is that the contract with the bank will be through a "certificate of deposit" in which you will not be able to operate that account in foreign currency until the country is able to support that amount with the necessary liquidity.
The resolution itself clarifies that "if the holders decide to convert the balance, in whole or in part, of the accounts into pesos convertible into US dollars or euros, the bank shall issue a certificate of deposit in those currencies, in accordance with the conditions established for this new product. ".
The only option to withdraw this money is established once the certificate is canceled and then the withdrawal is made in the CUP for the amount of the main fund plus the corresponding interest, at the exchange rate on the day the operation is performed.
On the other hand, it was known that all Cuban banks They will be closed to the public on December 30 and 31, following the preparation for the start of the "monetary order" starting on January 1, 2021, according to a note published in the official newspaper Granma.
Cubans cast doubt on "monetary order" process
Several users commented on BCC's publication with some doubts that have not yet been clarified by the banking authorities. Some of these are: Will there be a notification to users using Telebanca about the new amount in the CUP? Will the balance of the CUC cards be displayed in the cup from January 1?