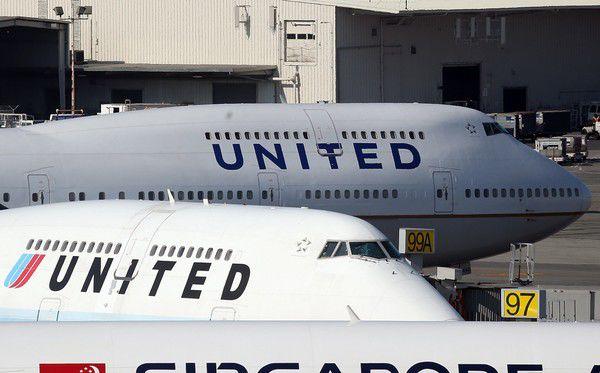 A man who spent 40 minutes pumping the chest of a positive COVID air passenger to keep him alive while their flight was diverted to New Orleans began to feel symptoms of coronavirus, he said Monday.
Tony Aldapa, who identified himself on Twitter and in national media interviews, is an emergency medical technician from Los Angeles on United 591, who was forced to make an emergency landing in New Orleans after leaving Orlando for Los Angeles. in December. 14. The flight was diverted to obtain assistance for a passenger who is no longer breathing.
Aldapa was one of several passengers who spent part of the flight administering CPR to the man, who was taken off the flight in New Orleans and later pronounced dead.
Aircraft passenger with coronavirus-like symptoms dies after plane heads to New Orleans
The dead man was identified as 69-year-old Isaias Hernandez, also from Los Angeles, according to a report by parish coroner Jefferson Gerry Cvitanovich. The cause of death has been listed as respiratory failure due to COVID-19.
Hernandez's wife reportedly told emergency personnel that her husband had not been tested for COVID-19, but showed some symptoms when they boarded the plane in Orlando, according to numerous press reports.
During an interview with KABC-Radio in Los Angeles on Monday afternoon, Aldapa said he noticed other passengers who offered CPR to Hernandez and offered to intervene if one of them needed a break. He and two other passengers toured for 40 minutes until the flight landed, he said.
CPR did not include word-of-mouth, he said. For part of the flight, Hernandez had an oxygen mask and then switched to an ambu-bag, a mask with a balloon-like attachment that allows breaths to be provided without contact.
"We pumped until our arms got tired," Aldapa said, adding that he was "wet" with sweat from the exertion.
Hernandez "didn't look good," Aldapa said.
"I could say something was wrong with him," he said. "He didn't breathe, he didn't answer."
Aldapa said he never received the names or information of other passengers who also performed CPR.
However, since returning home, Aldapa has begun to show symptoms of COVID-19 and is now in quarantine, he said.
Aldapa praised the flight crew and the first respondents who took the man off the flight. The flight later continued to Los Angeles, along with the other passengers on board.
According to a statement from United Airlines, company officials are working with the Centers for Disease Control and Prevention to help notify other passengers that they may have been exposed to the coronavirus.
Aldapa said he would not hesitate to fly again and his only regret was that he did not get involved faster.
"Looking back, I would not change my actions, but I may have stepped up earlier," he wrote on Twitter.