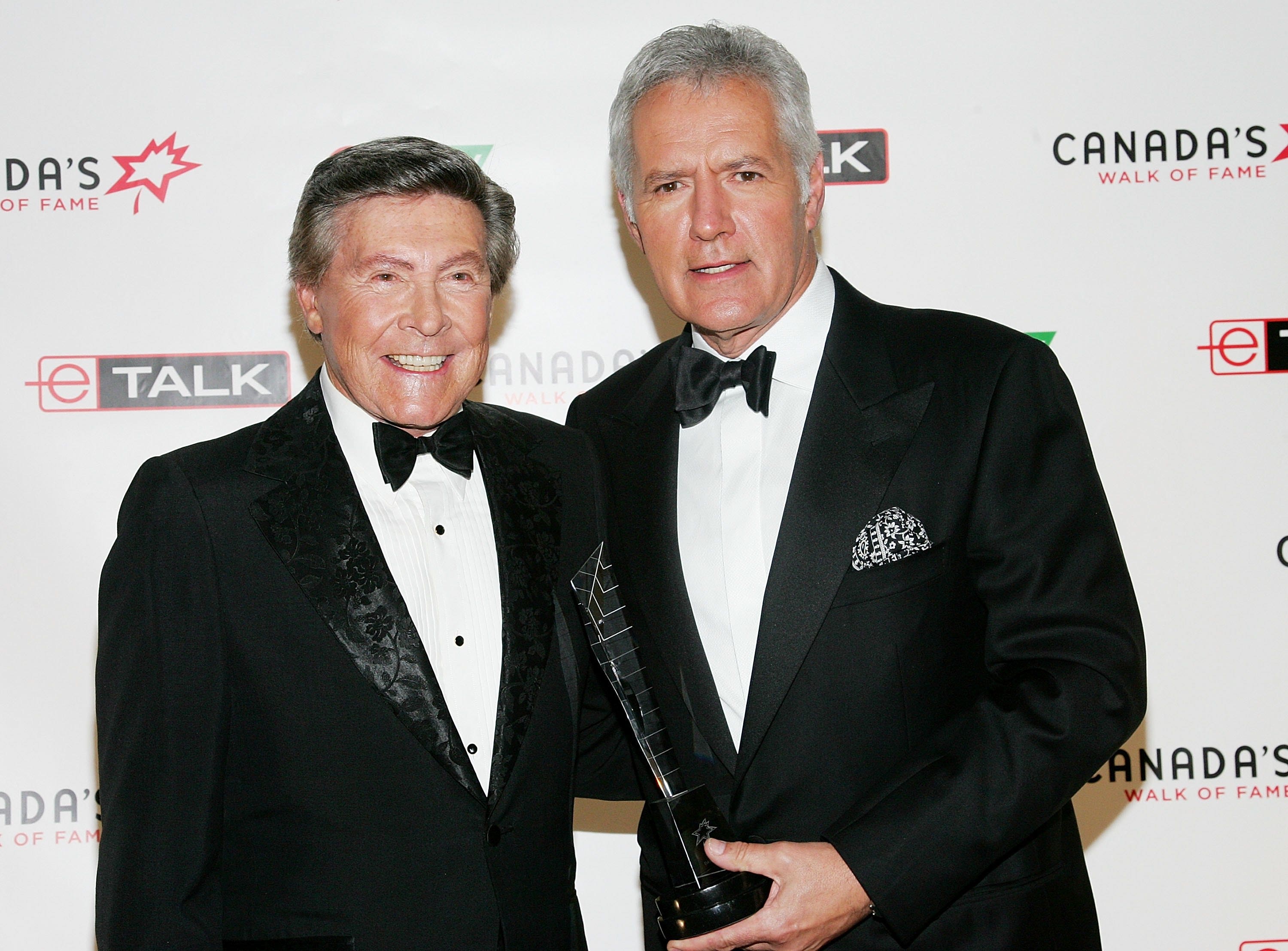 Johnny Gilbert, the voice behind "Jeopardy!", Remembers the late Alex Trebek.
Gilbert and Trebek met at an industrial convention before the game was relaunched in 1984, according to People magazine.
"I noticed that he was not the usual emcee with a big face and big smiles," the 96-year-old said at the end of the meeting for the collector's edition, which celebrates Trebek. "He was silent and listened to everyone and everything."
Gilbert, who has had a long career of seven decades, noted that Trebek "has always been the same person."
'DANGER!' KNOWS KEN JENNINGS AS FIRST HOST FOR DISTRIBUTION PERSPECTIVE
"He was very introspective, read an extraordinary amount and traveled a lot," Gilbert said. "He always did crossword puzzles to keep his mind active."
'DANGER!' HONORS ALEX TREBEK IN EMOTIONAL GOODBYE: "THIS IS A HUGE LOSS"
Trebek died on November 8, after a long battle with stage 4 pancreatic cancer. He kept fans up to date with his health at every turn and continued to do his job hosting the popular trivia show.
In an interview with People, Gilbert recalled Trebek as "very smart."
"He always said to the young people in the audience, 'You have to read, you have to learn. That's how you'll succeed, "he said.
Gilbert remembered how Trebek would receive questions from the audience during commercial breaks.
"He would answer any question anyone would like to ask," Gilbert said. "He would get so involved that we would have to give up leaving the commercial for him to finish with the audience, but he insisted."
Click HERE to sign up for our entertainment newsletter
There were a lot of questions that Gilbert said were stupid, but Trebek always found a way to instill humor in his answers.
"A woman asked him, 'Boxers or briefs?' Alex took a beating and said, "Thong!" I told him a long time ago, "If this show goes away, you could be a backup comedian," Gilbert said. "He always liked to make jokes."
After the beloved "Jeopardy!" The death of the host, Gilbert – who, according to the press, also played golf with Trebek – said that the mood on stage had changed dramatically.
Click here to get the FOX NEWS app
"Everyone is walking in a little fog, shaken from the whole thing," he said. "Part of me left here when Alex really left."
"Danger!" previously revealed that it will air 10 of Trebek's episodes in the weeks of December 21 and 28 to celebrate his life and will be broadcasts its last week of episodes starting on January 4th.